Physiotherapy in Munich and Freising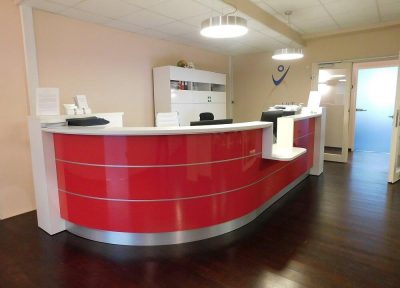 ALTAVIT is your competent partner for physiotherapy in Munich and Freising with more than 30 years of experience and a total of three locations.
Your health is our mission! We, at ALTAVIT Physiotherapy Munich, are constantly working to improve our range of treatments, with a focus on quality. Internal and external trainings on a regular basis, as well as a large team of physiotherapists in Munich and Freising with numerous specialisations are the basis for our success.
Starting from our roots in physiotherapy, we have also expanded our services in the direction of prevention – including comprehensive consulting services on preventive health care and ergonomics for corporate clients. Our specially trained physiotherapists in Munich and Freising take care of you on the highest medical standards. You can find out more about our services below.
---
Your advantages with Altavit
✓ Wide range of treatments
✓ Professional & holistic physiotherapy treatments
✓ Fast and flexible appointments
✓ High level of expertise due to many years of experience
✓ Modern equipment and facilities
✓High discretion due to closed treatment rooms
---
Physiotherapy Munich: Our Services
In our practices in Munich and Freising, we offer you the entire physiotherapeutic treatment spectrum:
Physiotherapy (Krankengymnastik, KG)
Manual therapy (MT)
Lymphatic drainage (MLD)
Medical Training (Krankengymnastik am Gerät, KGG)
Neurological physiotherapy (KG-ZNS in accordance with Bobath/PNF)
Medical massage / classical massage therapy
Wellness massage
Physiotherapeutic Accompanying Therapies
Heat therapy (hot air, fango with natural moor, hot roll)
Cryotherapy (ice)
Electrotherapy
Ultrasound treatment
Extension (sling table)
Altavit: Physiotherapy Specializations
CMD – temporomandibular joint therapy (craniomandibular dysfunction)
Scoliosis therapy (according to Schroth)
Physiotherapy after surgery such as joint replacement, cruciate ligament rupture
Sports physiotherapy / physiotherapy for sports injuries
Physiotherapy for back pain
Specialized neurological physiotherapy, e.g. after stroke, for Parkinson's disease, paralysis or other disabilities
Kinesio-Taping
Respiratory therapy (also during Corona)
Benefit from the many years of experience of our large team and our specially trained physiotherapists and masseurs in Munich. Through regular participation in advanced training, we can individually offer the optimal treatment for your condition.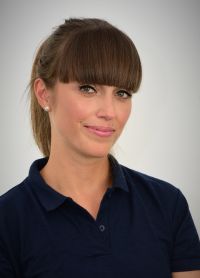 ARE YOU INTERESTED IN AN APPOINTMENT?
We will be happy to make an appointment with you quickly and easily.
Contact us, we will be happy to assist you.
TYPES OF TREATMENT AT ALTAVIT PHYSIOTHERAPY IN MUNICH
Physiotherapy (Krankengymnastik, KG)
This is the basic form of physiotherapy. It involves both active measures, such as exercises to increase movement and strength under the guidance of the therapist, and passive measures, in which the physiotherapist works directly on the patient.
The aim is, for example, to relieve pain and loosen muscles or improve mobility.
MANUAL THERAPY (Manuelle Therapie, MT)
With the help of special passive techniques, in which the physiotherapist works mainly on the joints, the aim is to relieve pain, eliminate movement disorders and reduce muscular imbalances.
Medical Training (Krankengymnastik am Gerät, KGG)
Medical training (KGG) or medical training therapy (MTT) is an active form of physiotherapy with the aim of improving strength, endurance, mobility and coordination. Special training equipment and traction apparatus are used, as well as exercises with small equipment and the patient's own body weight. Patients are supervised by a physiotherapist in small groups of up to 3 people.
MANUAL LYMPHATIC DRAINAGE (MLD)
Lymphedema often form during illnesses or after operations. Manual lymphatic drainage uses gentle strokes to stimulate the return of lymphatic fluid to reduce swelling. Depending on the size of the affected area, treatment usually lasts 30, 45 or 60 minutes per appointment.
NEUROLOGICAL PHYSIOTHERAPY (KG-ZNS, PNF, BOBATH, VOJTA)
These are physiotherapeutic treatment concepts for people with neurological impairments. The aim is to maintain independence or to (re)acquire basic skills for everyday life.
MASSAGE (KMT)
Through various hand grips and techniques, muscles are relaxed, tension is released and well-being is enhanced. We offer various forms of massage in our physiotherapy practices. Whether medical massage or wellness massage, in each case a state-certified masseur/physiotherapist will treat you.
---
FAQ
WHAT IS THE DIFFERENCE BETWEEN PHYSIOTHERAPY (Krankengymnastik) AND MANUAL THERAPY?
Physiotherapy is the umbrella term for all measures that can be performed, for example, in our physiotherapy practice in Munich. "Krankengymnastik" is a form of treatment of physiotherapy that any trained physiotherapist without additional qualification can / may perform. A wide range of treatment options is used for this purpose. Manual therapy is a special form of treatment of physiotherapy, which requires an additional qualification with certificate. Manual therapy involves the use of special mobilization techniques for muscles and joints in particular.
ARE THERE ANY RISKS ASSOCIATED WITH PHYSIOTHERAPY TREATMENT?
Under certain circumstances, yes. If you have concomitant diseases, e.g. osteoporosis, it may lead to a risk. To avoid such risks, you should inform your physiotherapist about known concomitant diseases during the first treatment.
DO I NECESSARILY NEED A PRESCRIPTION FROM THE DOCTOR FOR THE TREATMENT?
Yes, because physiotherapy may only be performed with a diagnosis by the doctor. If treatment is to continue beyond the maximum prescription limit reimbursed by insurance, the patient may continue treatment on a self-pay basis to bridge the gap.
Medical massages can also be performed by our masseurs without a doctor's prescription.
HOW LONG IS MY PRESCRIPTION VALID?
Unless the doctor has authorized a later start of treatment, the first treatment usually has to take place within four weeks after the date of issue of the prescription.
WHEN IS PHYSIOTHERAPY PAID BY THE STATUTORY HEALTH INSURANCE?
If a doctor's prescription with a corresponding diagnosis is available and the physiotherapy practice is licensed by the health insurance fund, the statutory health insurance funds will cover the costs up to a legally defined maximum number of treatments. A statutory co-payment of € 10 plus 10% of the value of the prescription is to be borne by the patient, unless there is an exemption. Children and adolescents under 18 years of age as well as pregnant women with pregnancy complaints are exempt from the co-payment obligation.
HOW LONG DOES A PHYSIOTHERAPY TREATMENT TAKE?
The duration of a physiotherapy treatment depends on the treatment method prescribed. Physiotherapy and manual therapy are scheduled at 20 minutes in our practices in Munich and Freising. Manual lymphatic drainage takes 30, 45 or 60 minutes, depending on the diagnosis. Medical training (KKG) takes place in a group with a maximum of 3 participants and lasts 60 minutes. Neurological physiotherapy (KG-ZNS) has a duration of 25-30 minutes, depending on the cost bearer. If you have been prescribed further passive treatments (e.g. fango, heat, cryotherapy, electrotherapy or ultrasound), an additional treatment time of approx. 10-20 minutes is provided for this.
AT WHAT AGE CAN PHYSIOTHERAPY BE STARTED?
The treatment is independent of age. For younger children (< 6 years) we recommend you to consult one of our specialized pediatric physiotherapists.
IS THE SAME PHYSIOTHERAPIST ALWAYS TREATING ME?
If possible, therapy should be provided by the same physiotherapist. In case of vacation/illness of your physiotherapist a change of therapist can be necessary and reasonable to achieve a continuous treatment.
WHAT DO I NEED TO BRING TO THE APPOINTMENT?
At the first appointment, it is mandatory to bring the prescription and all related diagnostic reports and/or X-rays/MRIs. Please come to your first appointment about 15 minutes early to complete the necessary formalities and fill out the medical history form. In our practices we provide you with a treatment sheet free of charge.
WHAT CLOTHES SHOULD I WEAR?
You do not need to wear special clothing during individual therapy. However, it is recommended to wear clothes in which you can easily move the affected body part. For Medical training (KGG), please wear sports clothes and (clean) sneakers.
CAN I HAVE MORE PAIN AFTER THE TREATMENT THAN BEFORE?
Under certain circumstances, greater pain may occur. After the massage or certain massage techniques and mobilization, you may experience increased pain for a short time. Should this be the case, please inform your physiotherapist.